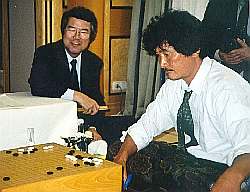 We are in the process of adding news, data and tables for each term of each tournament.
At present (October 2001) we have completed the Chinese Tianyuan tournament and have made a start on the Japanese Gosei.
The data given includes the format of the event, the sponsors, the previous winners and the like. This will help set the GoGoD database games in context.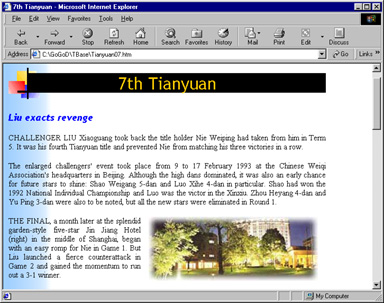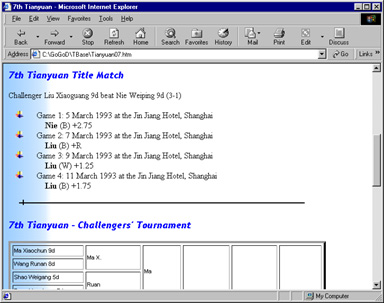 Want to see more features? Try the Josekibase.


Order GoLibrary CD


Copyright John Fairbairn, with permission