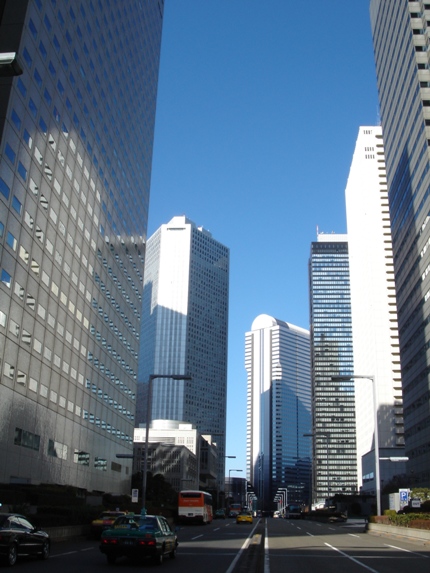 Shinjuku Skyscraper District
Among the skyscrapers are the Tocho (see above) and some of Tokyo's leading hotels, including the Keio Plaza, Hilton, Century Hyatt and Park Hyatt (featured in the movie: Lost in translation). Several of the other skyscrapers have some shops on their ground floors and restaurants with great views of the city on their top floors.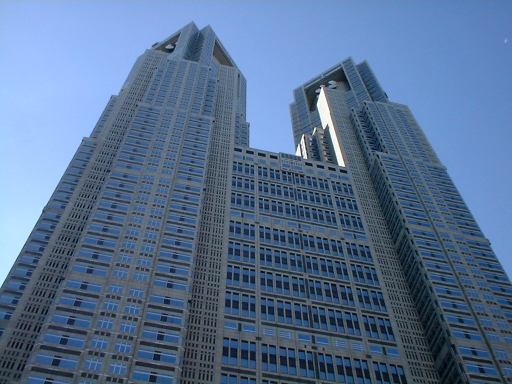 Tokyo Metropolitan Government Office
The 243 meter tall twin towers and surrounding buildings contain the offices and the assembly hall of the metropolitan government of Tokyo, as well as observatories on the 45th floor of each tower. The view from the southern tower is considered slightly more interesting. (http://www.japan-guide.com/e/e3011.html)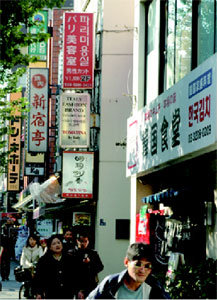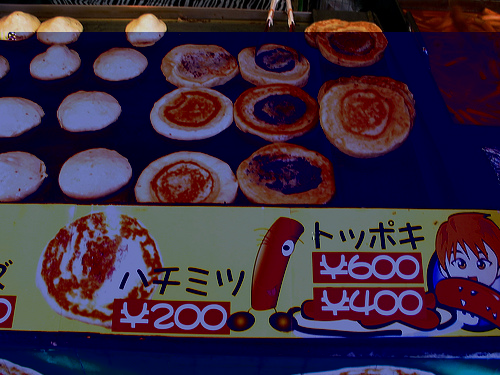 Koreatown: A few more blocks away, around Shin Okubo station, are Korean restaurants and shops of every description, signs written in hangul, street stalls selling snacks and the spicy scent of kimchi in the air. The picture on the right above is of Hotok ( hodduk) or Korean pancakes.
Directions: Ten minute walk from the East/Kabukicho exit of JR Shinjuku station, cutting straight through Kabukicho. The Hotok stall is outside discount chain Don Quixote (ドンキホーテ), They sell anko, honey and cheese hotok as well as "toppiki" or Korean-style mochi in in spicy red sauce.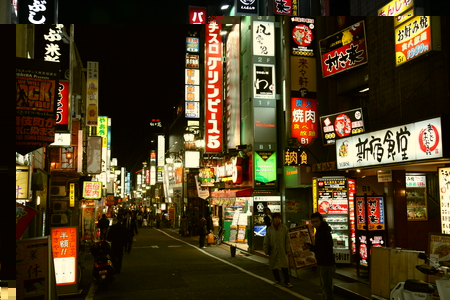 Kabukicho is an entertainment and red light district in Shinjuku, Tokyo. Kabukichō is the location of many hostes/ host bars, love hotels, shops, restaurants, and nightclubs, and is often called the "Sleepless Town" (眠らない街). The district's name comes from late-1940s plans to build a kabuki theater: although the theater was never built, the name stuck. Many of Japan's infamous yakuza(japanese mafia) and Triad are to be found in this area, although they may be difficult to detect by foreigners and native Japanese alike.