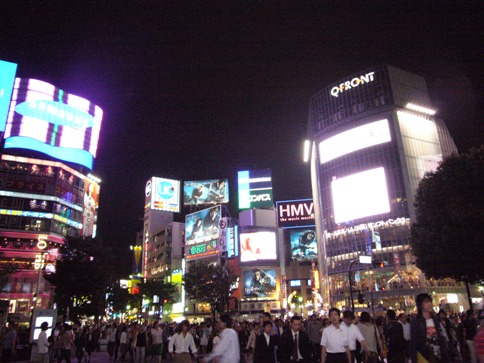 Shibuya is famous for its scramble crossing which is supposedly the world's busiesy. It is located in front of Shibuya Station (Hachiko Exit) and stops vehicles on all directionsto allow pedestrians to use the entire intersection. Three large TV screens that broadcast commercials are mounted on the nearby buildings that overlook the crossing. The 2003 movie Lost in Translation featured a scene at the crossing. It was also featured in the Fast and the Furious 3.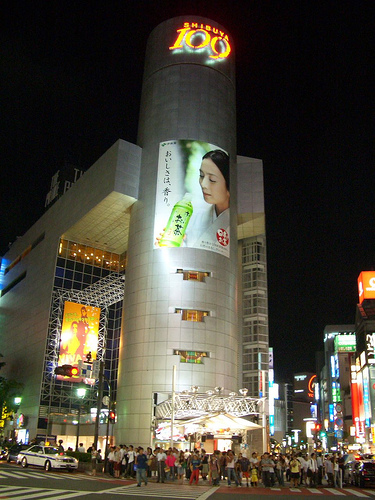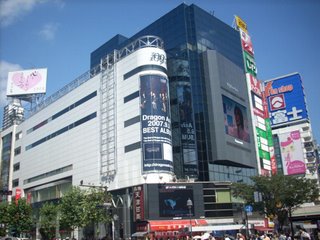 Shibuya 109 (ichimarukyū) shopping center is filled with many trendy clothing boutiques. It is very popular among young people, especially teens, and it is famous as the origin of the kogal subculture.Kogals are known for wearing high heel boots, a miniskirt, copious amounts of makeup, hair coloring (usually blond), artificial suntans, and designer accessories.The building is owned by Tokyu and this is where the building derives its name from as 109 in Japanese is pronounced "to kyu", thus "Shibuya tokyu". For more information: Go to http://www.shibuya109.jp/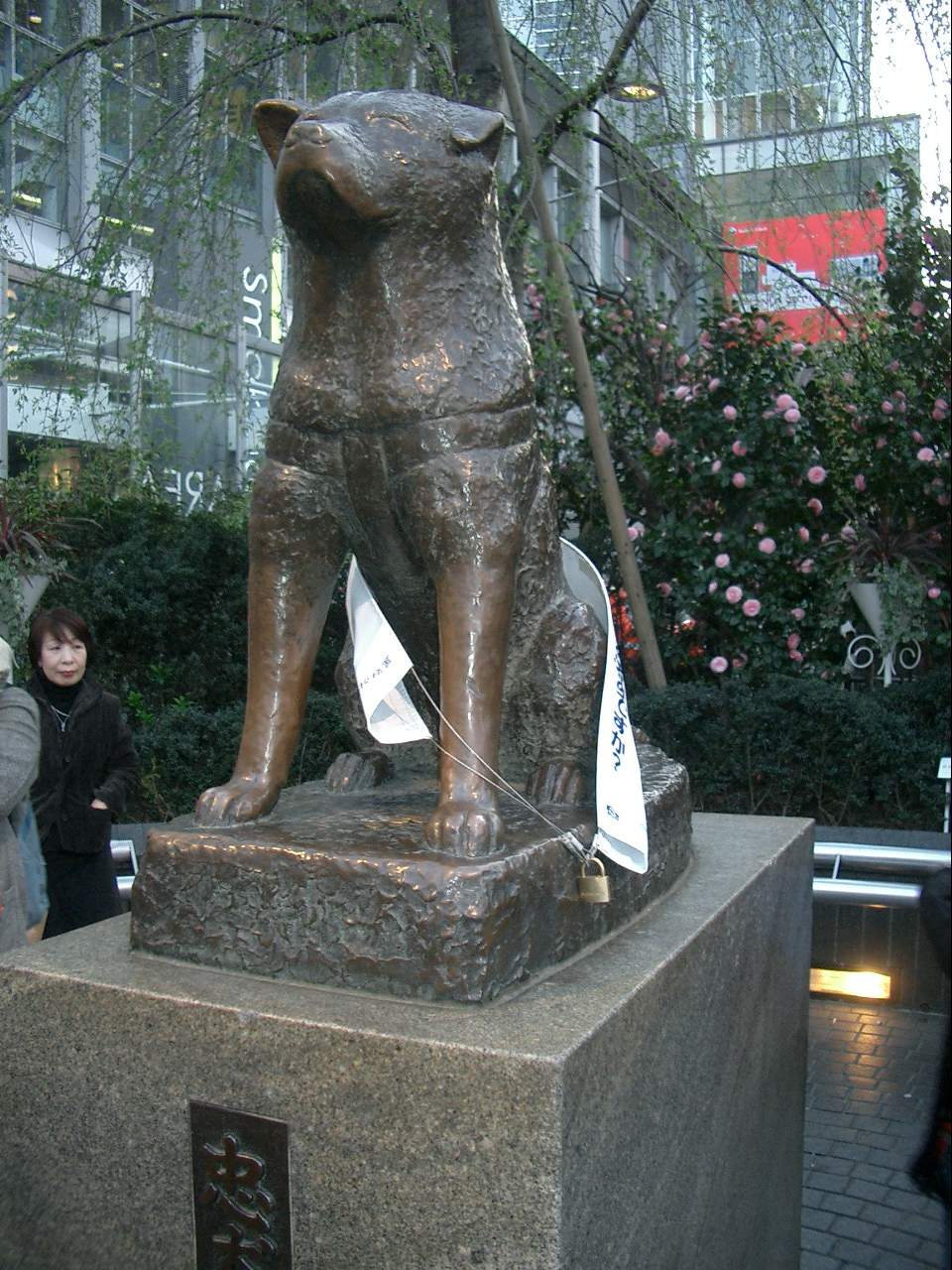 Hachikō (ハチ公) November 10 1923- March 8 1935) known as chūken Hachikō (忠犬 ハチ公,. "faithful dog Hachikō", was an Akita dog born in the city of Odate is remembered for his loyalty to his master. In 1924, Hachikō was brought to Tokyo by his owner, Hidessamuro Ueno, a professor in the agriculture department at the University of Tokyo. During his owner's life, Hachikō saw him off from the front door and greeted him at the end of the day at the nearby Shibuya Station. Even after Ueno's death in May 1925, Hachikō returned every day to the station to wait for him, and did so for the next 10 years.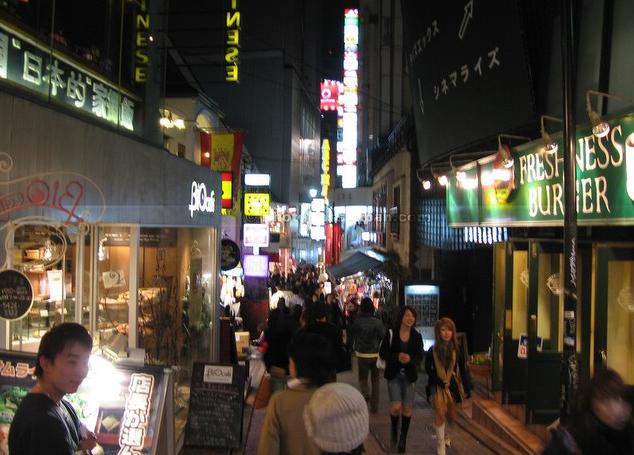 Spain (Slope) Zaka: The slope that meets the Inokashira dori from behind Parco Part 1. Hiroo Uchida, the owner of "Arabika" coffee shop decorated his shop in the Spanish style, influenced by a picture he saw of Spanish scenery. The shop owners in this area have followed the Southern European style.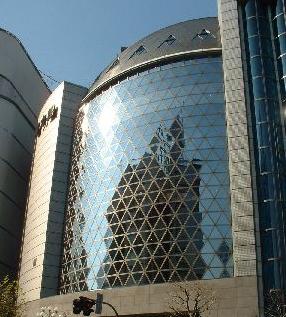 Electric Power Museum (Denryokukan)
This museumis owned by the Tokyo Electric Power Company (TEPCO) and introduces various aspects of electric energy, such as the process of power generation and the role of electricity in society and everyday life. Information in English is however limited.