Osaka Castle or Ozakajo, is one of Japan's most famous castles, which played a large role in the unification of Japan during the16th century(Azuchi-Momoyama Period). Built in 1583 on the former site of the Ishiyama Honganji Temple, it was destroyed later by Oda Nobunaga. Toyotomi Hideyoshi intended it to become the center of a new and unified Japan under the Toyotomi rule. The castle was destoyed three times.Second, shortly after Hideyoshi's death, when Tokugawa troops attacked and destroyed the castle and terminated the Toyotomi lineage (1615). And third,when the castle was struck by lightening in 1665. In 1931 the present ferro-concrete reconstruction of the castle was built. Inside the castle is a museum that documents Toyotomi Hideyoshi's life and the history of the castle. There is also a samurai sword exhibit on the top floor and if you want to you can pay to dress up as a samurai. I especially liked the beutiful view overlooking the top of the building where you can see all of Osaka's surroundings.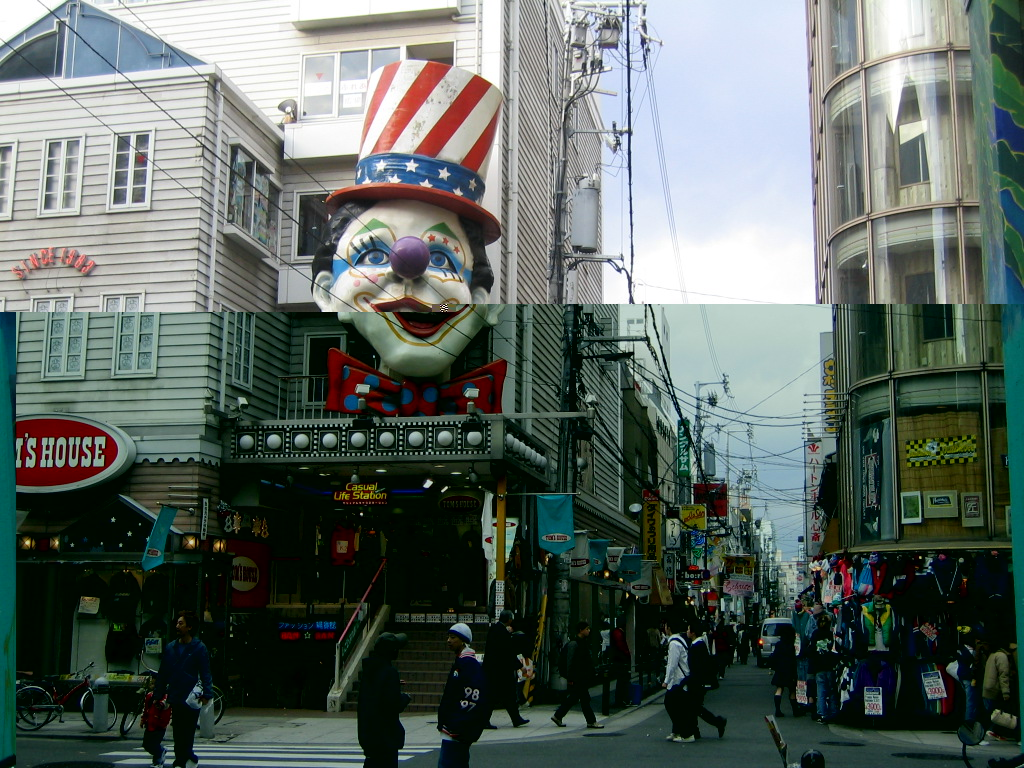 Amerikamura (アメリカ村) or American Village is usually referred to by locals as "Ame-mura." It is a large retail and entertainment area near Shinsaibashi on theSouthern part of Osaka. Amerikamura is known for its small-scale reproduction of the Statue of Liberty that peers down on the streets. It is also surrounded by retail outlets of Western fashions, bars and nightclubs, some of which are run by Westerners.
It has a reputation for being a hangout area for Western foreigners but this is not necessarily true. Much of Osaka's registered foreign population is very small and the makeup of the crowds and retail space in Ame-mura is predominantly Japanese. Locally, Ame-mura is famous for being a place for observing some of the more "fashion intense" manifestations of Japanese youth culture.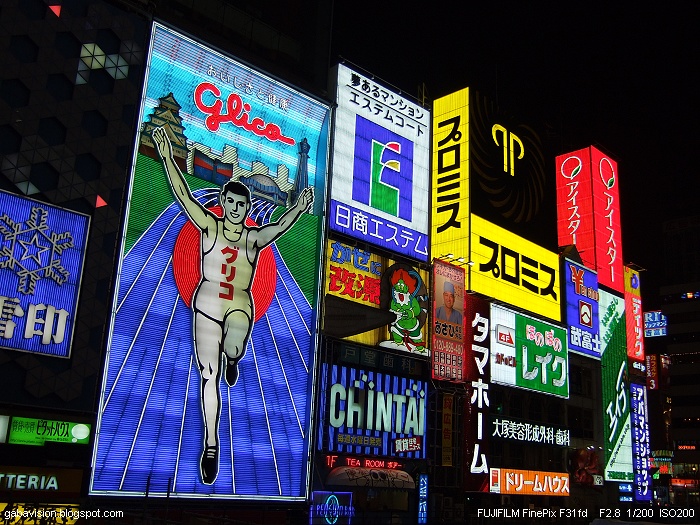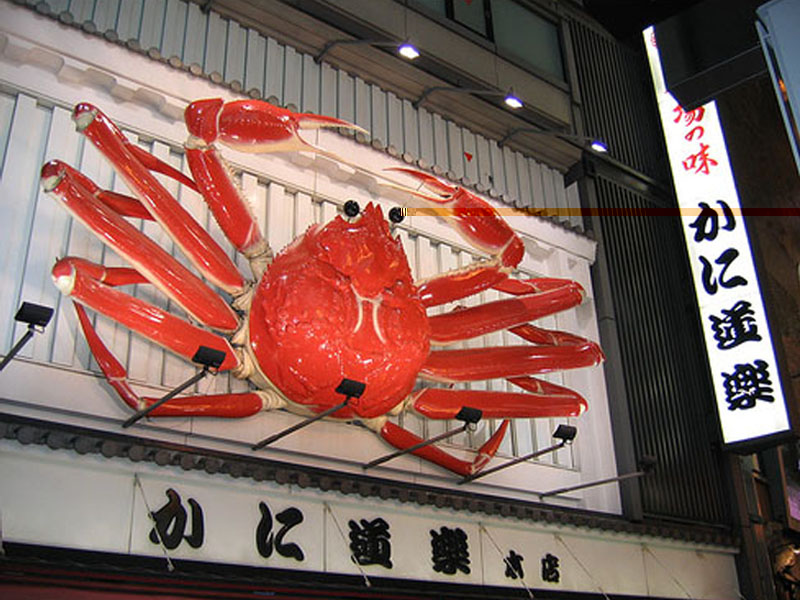 Dotonbori is the main destination for food travel in Osaka. Osaka regional cuisine includes okonomiyaki (pan-fried batter cake),takoyaki (octopus balls), udon, as well as sushi and other traditional foods. Kuidaore (食い倒れ) means roughly "to ruin oneself by extravagance in food." There is a proverb: "Dress (in kimonos) till you drop in Kyoto and eat till you drop in Osaka" (京の着倒れ、大阪の食い倒れ).
The word is associated with Dōtonbori, often used in tourist guides and advertisements, due to large amount of restaurants available.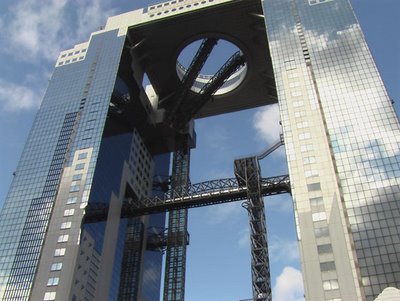 The Umeda Sky Buildings were completed in March 1993. One of the striking features of the buildings is that their roofs are connected via an aerial garden. Since their opening, they have become one of Osaka's most popular sightseeing spots.The 39th floor features a mid-air restaurant, while the 40th floor offers a panoramic gallery. Above that, 170 meters off the ground, will be an observation deck and passageway.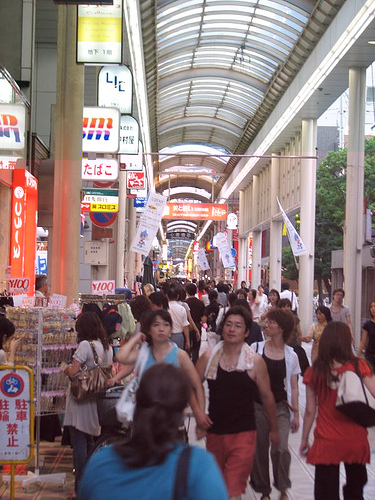 Shinsaibashi Shopping Arcade and the surrounding Shinsaibashi area is Osaka's premiere shopping center. Approximately 600 m long, this area is unique as it combines chain retail stores and trendy boutiques with expensive department stores and top designer fashion labels.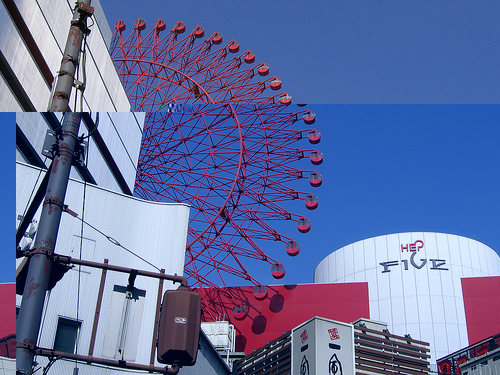 Hankyu Entertainment Park (HEP) in Umeda is a large shopping and entertainment complex consisting of the HEP FIVE and HEP Navio buildings, east of the Hankyu department store. HEP FIVE features a red ferris wheel emerging from its roof, while the entire complex houses over 300 shops and restaurants.