HOW TO USE THIS WEB SITE: This web site is divided into 21 main sites as represented by the twenty one yellow buttons on the top of each page. The user can surf from one main site to another using these bottons. Within each main site use the vertical navigation bar on the left hand side to navigate from one page to another. Use the search command on the upper left to find what you are looking for.


Join these leading companies today!

China Hotels & China Tours China Tours Tailor China Tours and Cruises China Tours & China travel China Expetition Tours,China Holidays, China Family Tours & China Travel Guide Kiseido,Yutopian.net
China Tours & Yangtze Cruises Your Advertisement here Mahjong Solitaire China Culture Tour, Private China Tours, China City Tours
China Tours, China Hotels, China Flights and YangtzeCruise, China Tours, China Flights, Hotel in China, Beijing Tours Beijing Tours & Tour of Beijing

For advertising information, please click here

Please Visit Our Sponsor

Gift Shop
最 好 的 抗 氧 素
Super Antioxidant OPCxtra
Bottle (90-Day Supply)- $39.95 Order 4-Pak Case (36--Day Supply, Save $10)- $149.95 Order 10-Pak Family Size (Save $50)- $349.95 Order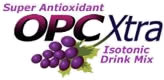 Customers' Testominies
Order Offline: Yutopian Enterprises 12422 Sanford Street Los Angeles, CA 90066 Phone: 1-800-988-6463 FAX: 1-310-578-7381
PRODUCT DESCRIPTION OPCXtra is a super antioxidant drink mix made from a combination of six major sources of bioflavonoids. Four of the sources - Grape Seed Extract, Red Wine Extract, Pine Bark Extract and Green Tea Extract - supply a group of powerful antioxidant bioflavonoids called Oligomeric Proanthocyanidins (OPC).

Bioflavonoids are complex organic plant compounds found mostly in fruits and vegetables. They function as a cofactor or helper to the body's immune system to respond to inflammation, allergy and infection.

OPC's are known to stabilize and protect collagen (a major protein in the body) from free radical damage and enzymatic digestion.

OPCXtra is totally bioavailable, water soluble and delivered in an isotonic solution, the way nature intended it to be. This product is delivered to the small intestines within five minutes, when taken as directed.

INGREDIENTS

OPCXtra is made from the wolrds finest Pine Bark Extracts, Grape Seed Extracts, Red Wine Extracts, Bilberry Extracts, Decaffeinated Green Tea Extracts, Citrus Extract Bioflavonoids, Vitamin C, Vitamin E and Potassium as a bicarbonate. All Extracts boast a 90-95% Proanthocyanidin count and/or a 25% Anthocyanin count.

NOTES

OPCXtra is all natural, totally safe and non-toxic. Contains no wheat, soy, yeast, glutens, artificial flavors, starch, salt, preservatives or milk. Most people see and/or feel results within 14 - 90 days.

RECOMMENDED USE

For best results OPCXtra should be taken each morning on an empty stomach.



Copyright Notice: All contents on this web page are copyrighted. No part of this page or its subdirectories may be used or reproduced in any form or by any means, or stored in a database or retrieval system, without prior written permission of Yutopian Enterprises, except for brief quotations used as part of a review. All rights reserved.
Please note that OPCXtra is NOT OPC3. OPC 3 Isotonix is a Trademark of Market America, and is not to be confused with OPCXtra.
Go Back to Health Page.

---
Bookmark This Page
Send This Page To A Friend

Place Your Ad Here For As Little As $1 Per Day
Home | Arts | Books | Cooking | Entertainment | Games | Genealogy | Gifts | Health | History | Kids | Literatures | Music | News | Religion | Society | Software | Sports | Tea | Travel | Weightloss | Zodiac
About Us | Add URL | Advertise with Us | Auction | Awards | Contact Us | Discussion Forum | Links | Search This Site | Send This Page | Shop | Top Ten Sites
Copyright 2000 Yutopian, All Rights Reserved
.
.
.
.
.
.
.
.
.
.
.
.
.
.
.
.
.
.
.
.
.
.
.
.
.
.
.
.
.
.
.
.
.
.
.
.